Orders made by phone or via the Internet can accommodate individual customers, restaurants, banquet halls, alcohol warehouses, stores and retail chains. On my site, simply click the bottom "BUY NOW" and you will transfer to the ebay.de platform, where you can finalise the purchase. There you can also see all my current assortment of wines. I ensure quick and safe delivery of wine via the GLS parcel provider. Larger orders must be discussed separately.
Why the GLS? The company deserves appreciation for the quality services of parcels' delivery, which I send dozens. Of course, the important thing is that the wines are carefully packed in carton bottle wrappers, each of them is isolated by board separators, free space is filled with professional, 100% organic and biodegradable granules and whole I pack into a specially prepared for me 5-layer cardboard boxes for wine.
Every purchase shall be acompanied by an original invoice, printed by the certified software and approved by the Portuguese Tax and Customs Authority.
Shipping costs were reduced to only two very attractive rates: €6,99 across Germany and €19,99 across the EU countries, as well as Great Britain, Sweden and Switzerland. Also, the good news is that from now on, there are no limitations concerning the number of wines ordered (up to 40 kg).
I provide any amount of Portuguese wines, ranging from single bottles for family celebrations, parties or elite banquets all the way up to larger orders for weddings, corporate events and gala dinners. I am in direct and close contact with the winery owners and sales managers – it gives me the opportunity to respond to your needs rapidly.
Acting in accordance with the sense of being responsible for the natural environment around us and taking into account specific German restrictions, I would like to inform you that my business, as well as online trading, is in full compliance with the Packaging Act (VerpackG), which will become effective in Germany from January 1, 2019 (you can find more information in this post on my blog). I am registered in the Stiftung Zentrale Stelle Verpackungsregister, which is the official register of packaging. It means I pay for all expenses related to recycling of glass bottles and cardboard boxes that reach to my final customers within Germany. The Act obliges not only to register, but also to declare the type and weight of packaging, which the company will introduce to the German market during the year. Who does not register will have to pay up to €200,000 penalties.
It should be expected that retailers on the e-commerce market will be thoroughly checked in January 2019 in the context of the VerpackG. The register is public, so everyone will be able to verify if the company operates in accordance with the law. In addition, each company will have to place its specific number from the VerpackG register on its pages.The Packaging Register with the name "LUCID" shows which manufacturers or "first distributors" have registered with which brands and are thereby fulfilling their financial responsibility for the collection and recycling of their packaging materials.
My registered number in Stiftung Zentrale Stelle Verpackungsregister called "LUCID" is DE5056234044616-V.
I hereby confirm my full compliance with German standards regarding the implementation of the Packaging Act from January 1st, 2019. VerpackG confirmation
Owing to the public nature of the Stiftung Zentrale Stelle Verpackungsregister LUCID register, manufacturers and/or retailers acting not in compliance with the law must expect those reselling their goods to stop using them as a supplier. Therfore choose me as your reliable and trustworthy business partner! www.portugalwines.eu Click to Tweet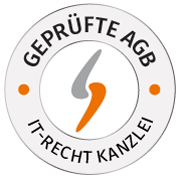 Mitglied der Initiative "Fairness im Handel".
Informationen zur Initiative: https://www.fairness-im-handel.de