I warmly welcome you to my site dedicated to the wines of Portugal!
My name is Pawel Bober @myPortugalWines and I am a wine enthusiast, especially of the Portuguese wine. My profession is the selling and importing of wine. Currently, I am a merchant, wholesale trader, importer, distributor and official representative of the prestigious Portuguese wineries to Portugal, Germany, Poland and the Baltics (Lithuania, Latvia, and Estonia).

Why the Portugal wines? My life experience with Portugal drawing began 12 years ago. From that time, Portugal has given me the opportunity to become intimately familiar with the Portuguese' fondness of wine and its place in the regional culture. My passion for Portuguese wine has also been influenced by the local cuisine since they are inextricably linked together.
I believe that a better understanding of where wine comes from, who made it and why it leads to deeper pleasures in its consumption Click to Tweet
I offer a wide array of distinct red, white, and rosé wines produced in the small, yet respectable Portuguese wineries. These wineries are set apart by their cultivators' unique approach to winemaking and quality of the end product, which well captivates the southern European warmth, depth of colour, and sense of taste and smell. In fact, many of the best wineries produce a small quantities of wine and their vineyards are not large. However, the final effect is extremly good. The philosophy of these wineries is well characterized by the words of one of its owners who remarked, "I do not want to make a lot of wine, I want to make good wine!".
I do not want to make a lot of wine, I want to make good wine! - André Manz, ManzWine founder Click to Tweet

In my selection you will find only the choicest wines, which I myself have tried, come to love and sincerely recommend. These premium labels are for those wanting to try something surprising; both for the connoisseur and for those just beginning to discover the world of wine. I have chosen only the best wineries among the wide varieties of propositions that I visited personally. There I learned how the grapevine grows, how the wine makes and how to taste it the right way.

Orders made by phone or via the Internet are able to accommodate individual customers, restaurants, banquet halls, alcohol warehouses, stores and retail chains. I provide any amount of Portuguese wines, ranging from single bottles for family celebrations, parties or elite banquets all the way up to larger orders for weddings, corporate events and gala dinners. I am in direct and close contact with the winery owners and sales managers – it gives me the opportunity to respond to your needs quickly. I also help you with matching food with wine (i.e. wine pairing).
I think the two of us would benefit from knowing each other – I have a small customer experience company that's growing rapidly, and I'm working with big-name owners and producers in Portuguese wine industry trying to improve the experience they give to wine lovers and also to my customers in Europe. I think we two might be able to partner and do some great things for both businesses. Let me know if we can talk about it.

Wishing you an unforgettable experience! I look forward to working with you and be your trusted supplier of premium wines from Portugal!
Remember: life is too amazing to drink cheap wine!
Life is too amazing to drink cheap wine! Click to Tweet
All the very best!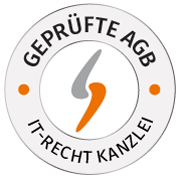 Mitglied der Initiative "Fairness im Handel".
Informationen zur Initiative: https://www.fairness-im-handel.de